Planning and preparing for a wedding can be extremely frustrating. It's one of the most important days in your life and you want everything to be as perfect as possible — including the location, the date, the music, the guests, the weather, the dresses, the suits, and so much more.
The wedding dinner and reception are where things get exciting. It's when the real celebration begins and it's when people start to let loose. With all the dancing, laughing, and good times ahead of you, it's important that you serve delicious and tasty wedding hors d'oeuvres.
Your guests are going to need something to eat and snack on both before and after the main course, which is why a good wedding appetizer menu is essential. It gives your family and friends a perfect balance of food options as they enjoy and share your special day with you.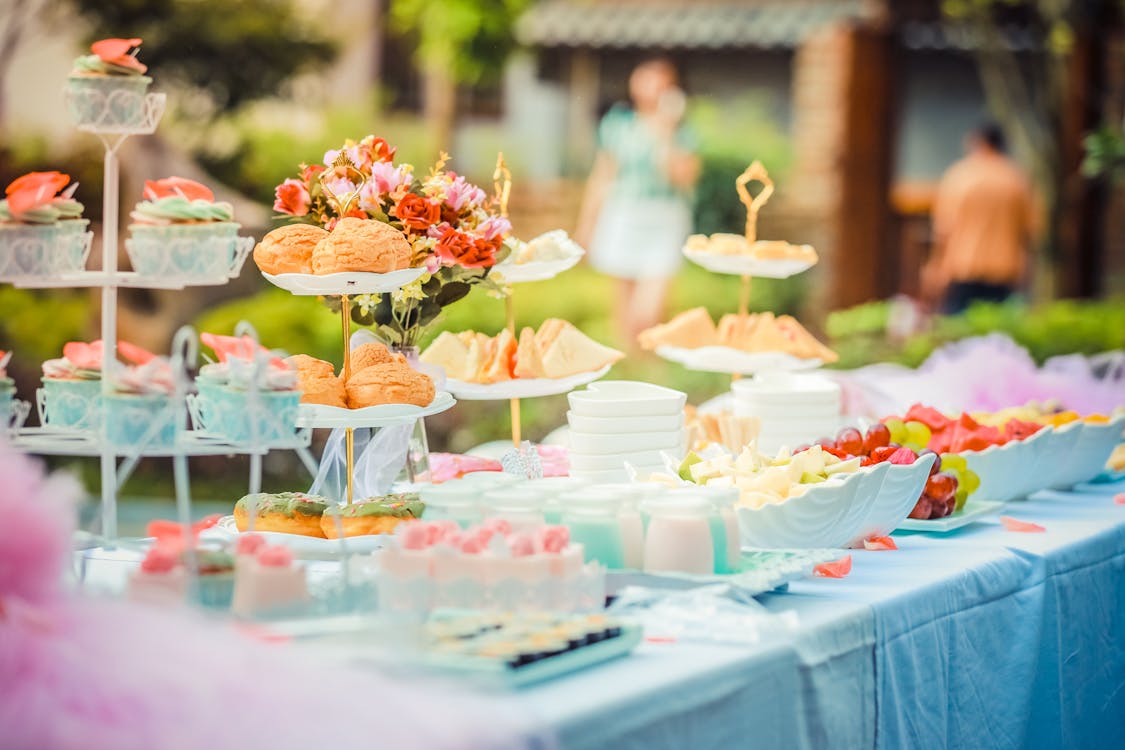 Wedding Appetizer Ideas to Make Your Wedding Guests Happy
Wedding appetizers don't have to be super fancy. They don't need to be expensive, they don't need to be elaborate, and they don't have to require a lot of prep time. They do, however, need to be tasty appetizers that are a definite crowd pleaser and they must complement the main meal.
With that said, you have an endless platter of options to choose from and there's really no wrong answer. Whether you're interested in a traditional appetizer, finger foods, vegetarian food, simple ingredients, or complex ingredients, tasty appetizers for wedding celebrations are a must-have.
Don't worry, we have plenty of wedding appetizer ideas that'll make your wedding guests happy and give them the perfect refreshing treat as the real celebration begins. Some of them have simple ingredients and some are a little more complex, but they're all quality options to consider.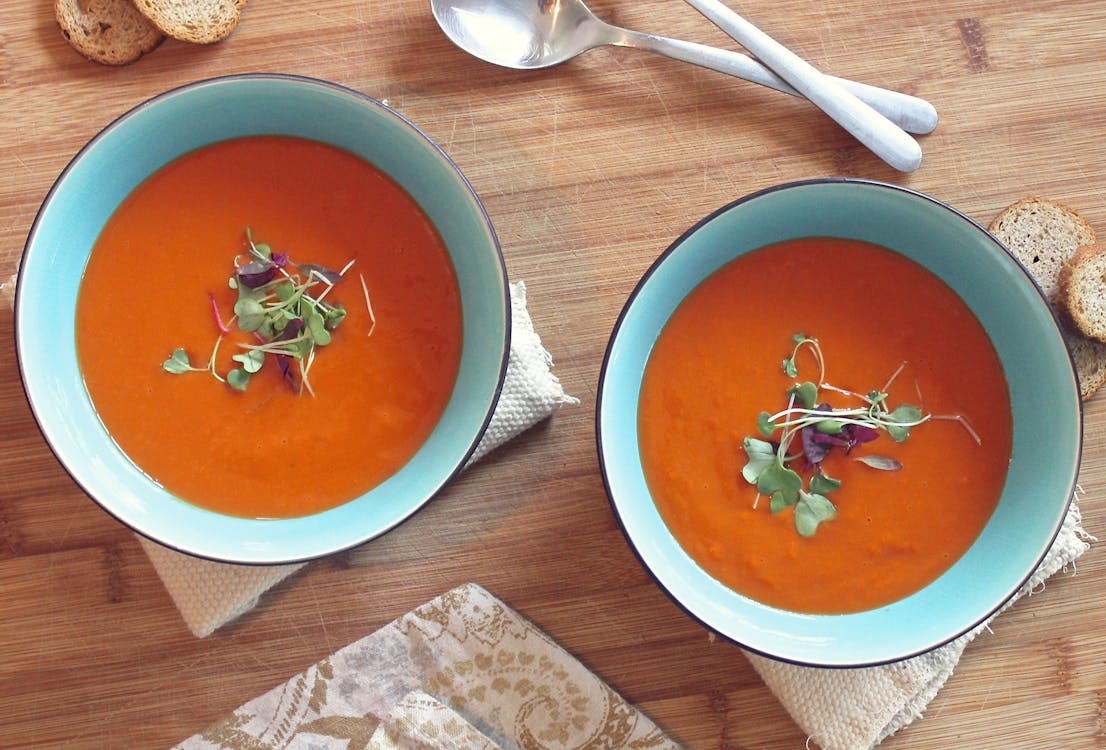 Grilled Cheese & Tomato Soup Shooters
The classic grilled cheese and tomato soup combination. These little shooters will bring back a glimpse of your childhood and have you reminiscing about the good old days. All you need is some tasty homemade tomato soup and some grilled cheese cut into small, bite-size pieces.
Bacon-Wrapped Scallops
I'm sure we would all love to meet the person that first decided to wrap another food in bacon. It's such a clever and flavorful idea, especially when wrapping that bacon around scallops. Add in a delicious dip — maybe a little spicy mayo — and your bacon-wrapped scallops are complete.
Fried Chicken & Waffle Bites
Chicken and waffles are always an excellent combination, but it doesn't have to be the main course. Instead of large pieces of fried chicken and a large waffle, go with popcorn chicken and waffle bites with syrup on the side. It's quick, it's easy, and your guests will thoroughly enjoy it.
Deviled Eggs
Deviled eggs are a staple at any family gathering and are one of the most traditional appetizer options out there. They're so simple and there isn't much to them, but they're what everyone is craving before a wedding. Who knew a hard-boiled egg could be such a refreshing treat.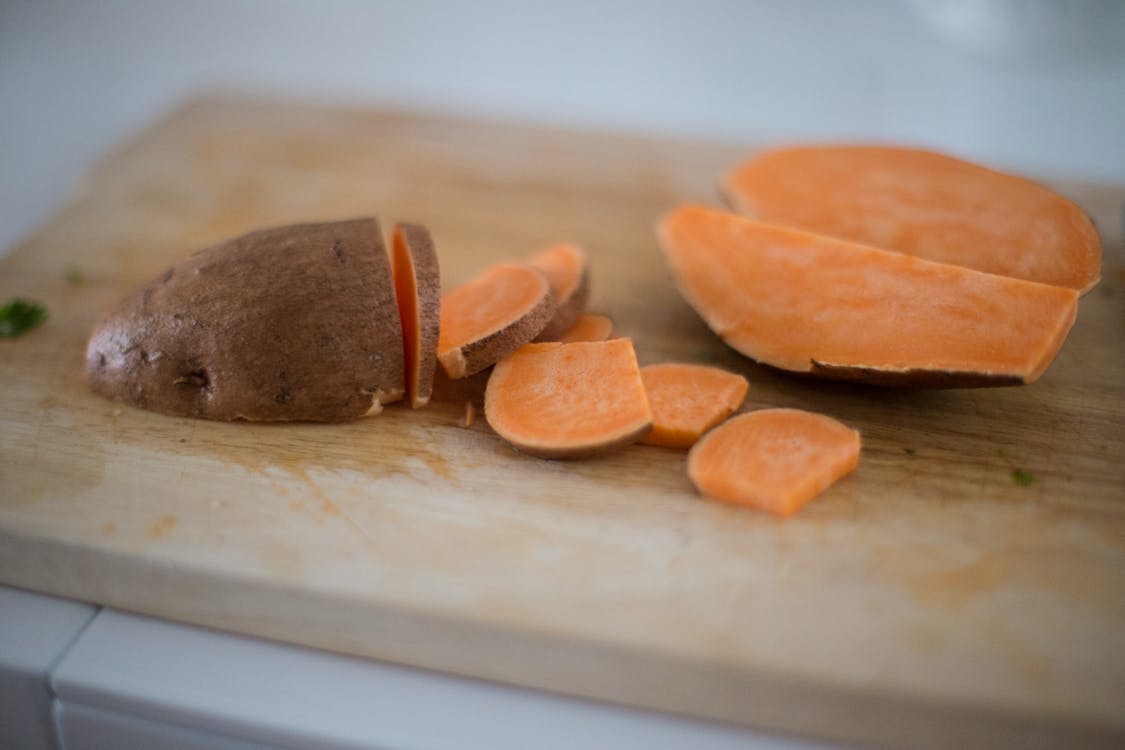 Sweet Potato Bites
Sweet potato bites are an interesting option, especially if you're having a fall wedding and want an alternative to sweet potato casserole. You can cut them into bite-sized circles and serve them with a roasted marshmallow and a pecan to add a little flavor to this amazing appetizer.
Finger Sandwiches
You can have a little fun with finger sandwiches because you have so many different options to choose from. A classic ham and turkey sandwich? A peanut butter and jelly sandwich? A BLT sandwich, a chicken salad sandwich — as long as it's bite-sized, you can't go wrong here.
Smoked Salmon & Cream Cheese Crackers
Who knew you can do so much with just a cracker. If you want to get fancy with your crackers, top them with cream cheese (mixed with dill, salt, pepper, and lemon juice) and a small serving of smoked salmon. For those that love a seafood appetizer, this one definitely takes the cake.
Mini Pizza Bites
We'd love to meet the person that doesn't enjoy pizza — let alone mini pizza bites. They provide all the flavor that a normal pizza has, but in a bite-sized appetizer. Better yet, you can go with any combination of toppings to give your guests a variety of pizza bite options to choose from.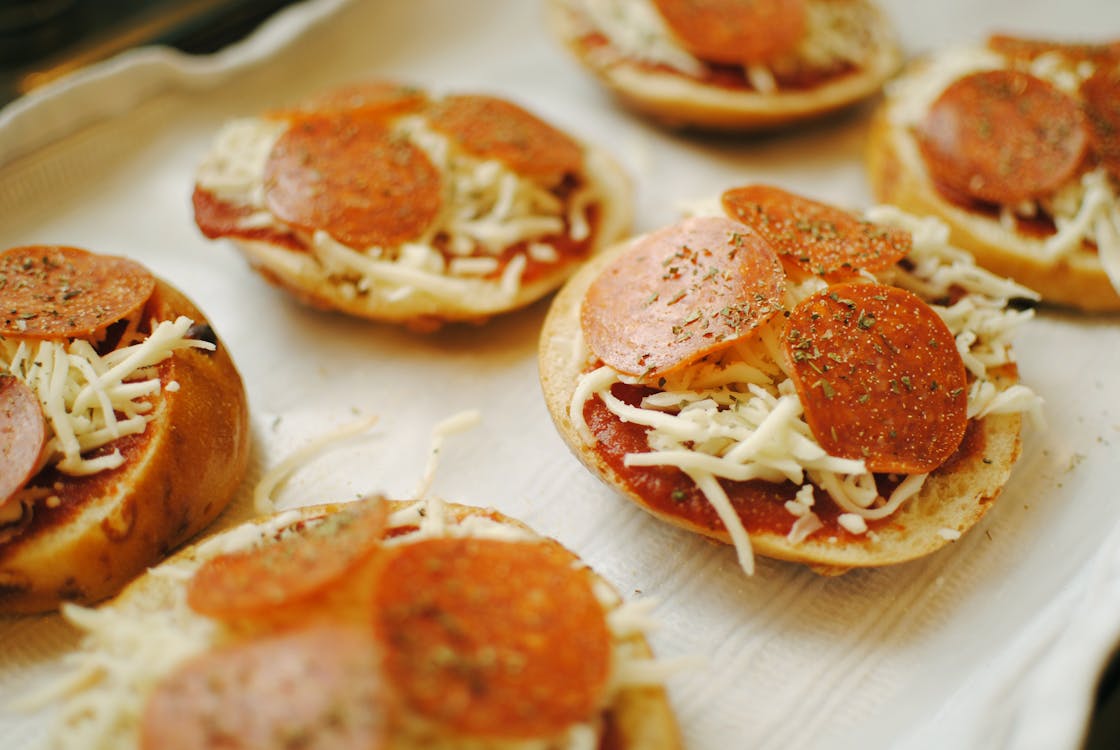 French Fries & Tater Tots
It might not be the first appetizer on your wishlist, but let's be honest — no one is ever going to turn down some french fries and tater tots when they're available. It's the perfect way to eat a potato and they go great with a variety of dip options — not just ketchup — so get creative!
Fried Mac & Cheese Balls
What's better than a bowl of regular old mac and cheese? Well, mac and cheese that's fried into a small, bite-sized ball, of course They might look like a meatball from the outside, but that all changes once you bite into one and are met with an onslaught of cheese and noodles.
Goat Cheese Stuffed Mushrooms
If you're looking for a fancier appetizer option, goat cheese stuffed mushrooms are both delicate, intricate, and unique. It might not be something that all guests enjoy, but it's never a bad idea to serve it with other appetizers. Those that love a good mushroom will appreciate the addition.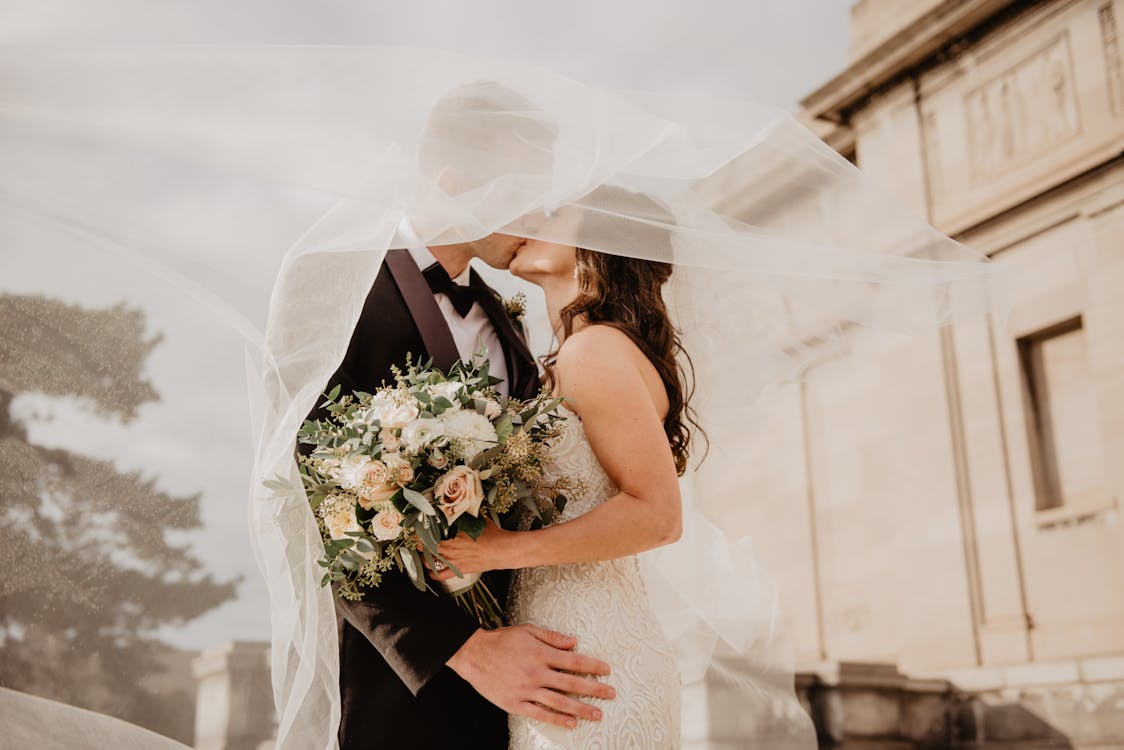 Celebrate Your Wedding With Secret Window Events
At Secret Window Events, we take pride in helping couples get the most out of their wedding ceremony, rehearsal dinner, or reception. Located in Colorado, our venue supports both indoor and outdoor events and comes coupled with an art gallery setting for amazing wedding photos.
Whether you're a couple that needs assistance with the planning and preparation that goes into a wedding or want to do everything yourselves, Secret Window Events has the package for you. To schedule a tour or discuss pricing with a representative, contact us at 719-481-9600 today.